Let's discover together one of the most important features in our apps: The Advanced Search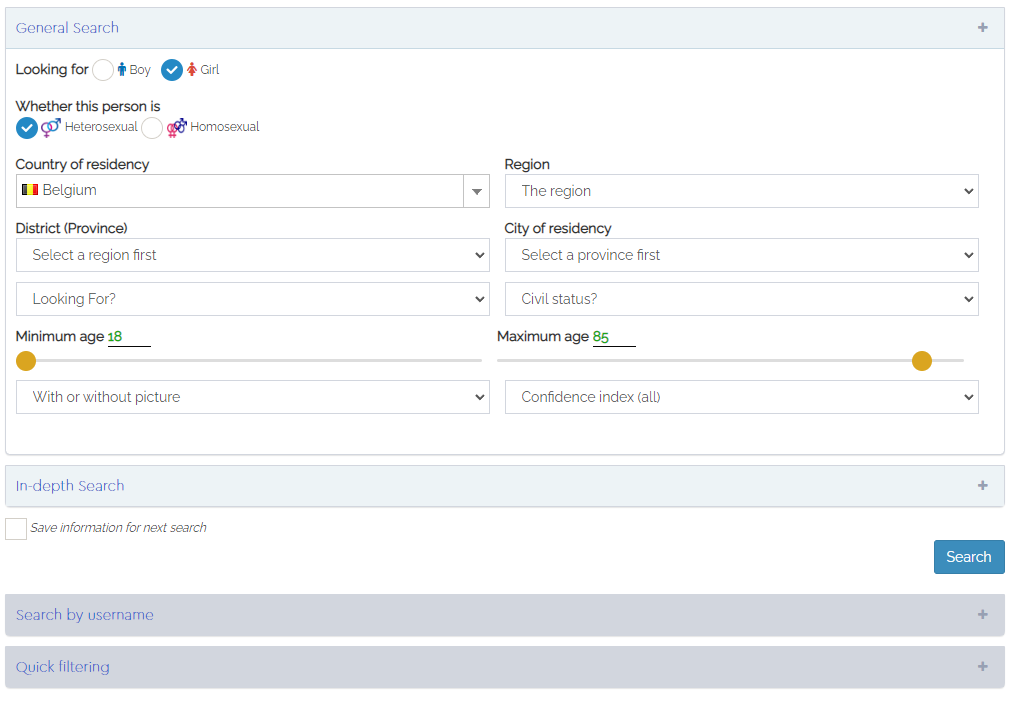 Our apps are one of the most advanced social networking apps in terms of searching for members, we provide our users with a search page full of options that allows him to find the perfect user that he is looking for. Our members can do a search by location, gender, age, civil status, even they can choose to only see members that have a profile picture.
We have introduced in our app a new parameter that was never used by anyone before : the confidence index, a number between 0 and 1 that allows members to only find and chat with honest and trustable people. This index was integrated in our search page so our users can even just request to see honest people in their search result.
Do you think that it is too advanced? Wait it is just the begenning…

Another section in the search by criteria page is the In-depth search which allows you to find members based on almost everything!
You can find members to chat with based on their academic level, origin, physical appearance, and their plan for future such as if they want to have kids or they are willing to relocate for love…
In addition to the above searching types, our app let you find users by their username or it gives you the option to find by quick filtering which returns the best profiles that are compatible with you.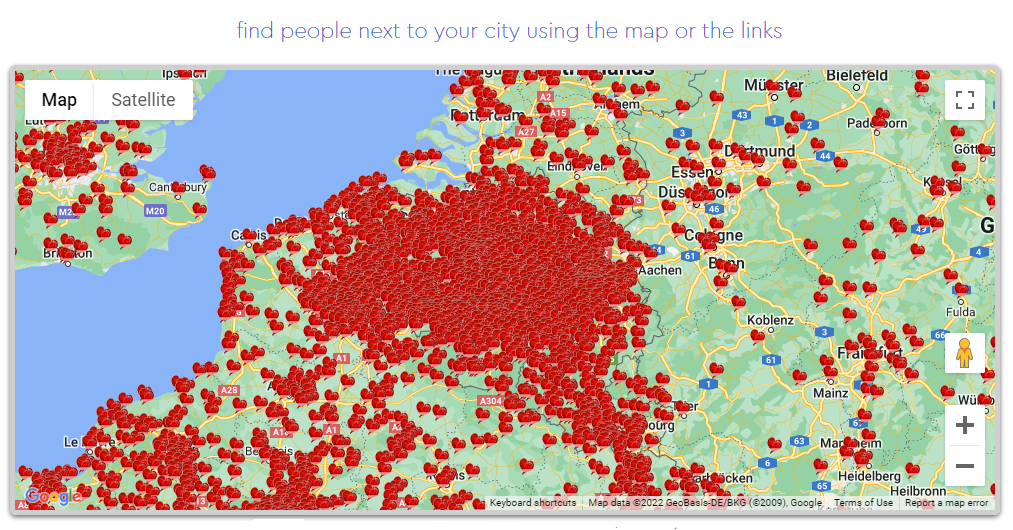 Another interesting search method that we provide is the search by map which allows a user to navigate on a map  (zoom/minimize/move) not just in the app's country but all over the world. When the members clicks on the heart dedicated to a specific person then he will get automatically redirected to his profile to chat with him.