Let's discover together one of the most important features in our apps:
The Selection Criteria
What is the selection criteria?
It is one of our inventions that allows users to decide who can chat with them. For example, if you want to be only contacted by members from a specific country then you can do it in this page. 
The selection criteria provides you with many options that you can decide from such as: age, country, gender, relationship status and many more…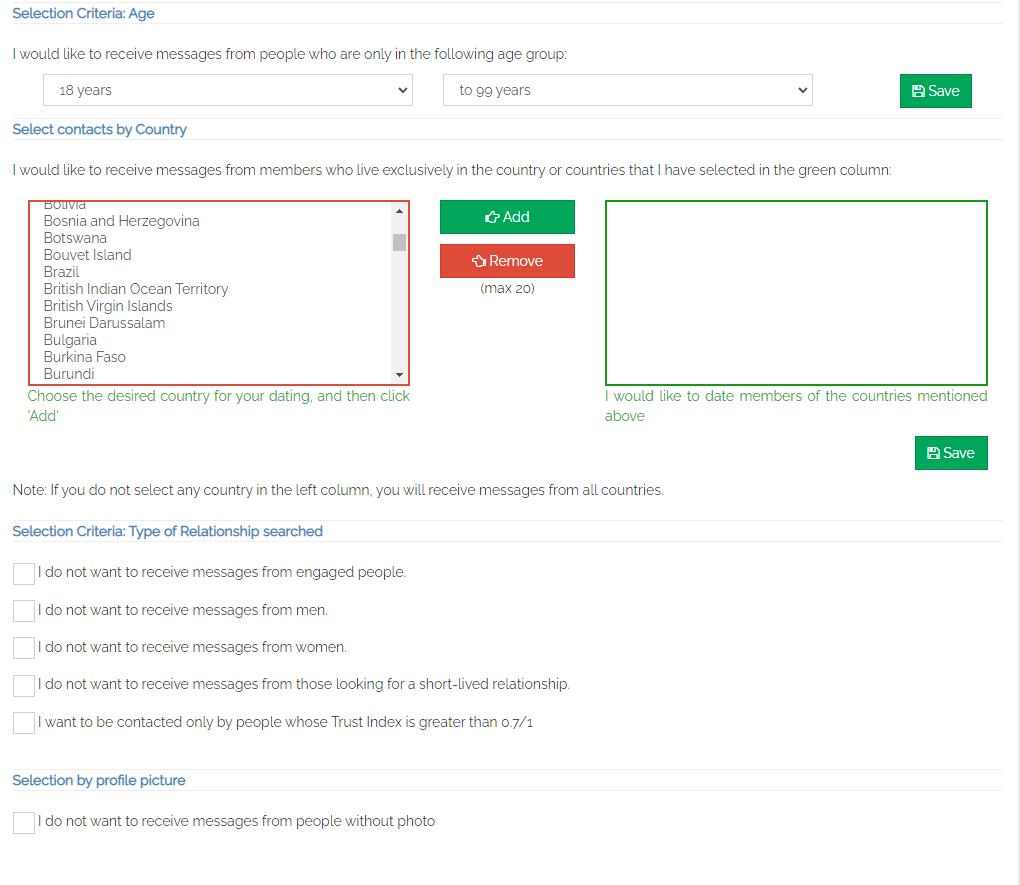 In addition, we have inetgrated the confidence index in our selection page. In this way, you will be able to select that you want to be contacted just by trustable and honest members. You can also choose to only be contacted by people that have a profile picture.
In the follwing example, we can see that a user did the selection criteria and chose to be only contacted by men and allowed only members from specific countries.